Meet Dr. Chess Miles
Growing up With Chiropractic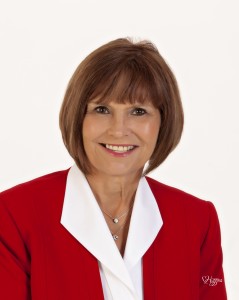 My father is an amazing man. I grew up watching him devote his life to the well-being and natural care of thousands of people. I knew at an early age that I wanted to be a part of that. Chiropractic appealed to me because I knew that the body was completely capable of healing itself, if given the opportunity. Our society is inundated with drugs and "quick and easy cures." Unfortunately, all that these serve to do is block the body's ability to express the cause of the problem. Chiropractic reveals the source of the symptoms and the adjustment helps to heal the cause to alleviate the symptoms.
A Chiropractic Education
I attended Texas Chiropractic College, my dad's Alma Mater, and received my license to begin practicing immediately. I had the joy of working alongside my father for many years. I have been practicing for 35 years now and I am still in awe of this profession and the many different ways that it has improved peoples lives.
My Family
In addition to being a chiropractor, I am a wife, mother and grandmother! I have a loving husband with whom I am very happy! We were great friends for twenty-five years before we decided that we were perfect for each other! I have two beautiful children. My son, Neal, is thirty seven and works as manager of PSI, an automotive performance shop. He has two daughters, Alyssa and Chloe, and a son, Cooper. His wife Jessica is a great mom and keeps very busy. My daughter, Darci, graduated from The University of Texas and was a teacher in Pasadena ISD for 10 years. She is married to Dedric. They have two beautiful daughters, Ellison and Emsley. Darci is now a full time mom.
In my time away from the office, my husband I tend to our horses, donkeys, and dogs! We love animals and have lots of property for them to run around on. We are currently taking care of a couple of rescued horses and have room for more.
Living The Chiropractic Lifestyle
With all of that running around, I am fortunate to work with another Chiropractor! I receive adjustments along with taking my vitamins and going for nightly walks with my husband as a means of maintaining my health. I adjust my children and grandchildren on a regular basis. That's one of the most amazing things about this job; I really am my family's HEALTHCARE provider!
I am so excited about the possibility of helping you and your family to discover just how healthy you can be naturally. Please contact my office, and me personally, to discuss the ways in which Chiropractic can change your life. I would love to receive an e-mail or a call from you!
---