Meet Dr. Melvin Aldridge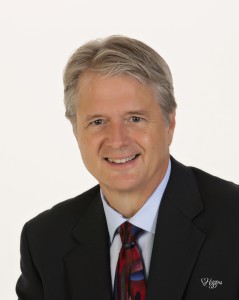 My Journey Into Chiropractic
I was in pharmacy school. I was about to devote my life to giving people concoctions of chemicals. Those concoctions were based on what a doctor told a patient they needed. The problem was that I didn't even take drugs! My cousin became a Chiropractor, and introduced my parents to all of the benefits that chiropractic care offers. As a young child, I suffered from recurring upper respiratory infections. My parents took me to the doctor and I was prescribed drug after drug after drug. I never got better, and the drugs weren't helping. At thirteen, I took my last pill, and haven't filled another prescription since.
One day, while driving through Pasadena, TX, I came across Texas Chiropractic College. Now remember, I was enrolled in pharmacy school. I turned in anyway. That decision has changed the course of my entire life. I knew immediately that this was the place for me. Here was an opportunity to find out why our body's produce symptoms, what causes those symptoms, and (here is the key part) how to treat that cause!
Restoring The Health Of Patients With Chiropractic
I have been in practice in Pasadena for over 32 years. Everyday, I have the opportunity to help restore the health of my patients and I feel privileged to do so.
Family Life
While away from my practice, my wife and I spend time at our ranch in central Texas. I have two wonderful children. My oldest, Jonathan, is 28 and is a great photographer. Jon has a passion for cars and photographs them beautifully. If you are one of those that want to have a great picture of your special car, give us a call and we can give that to Jonathan, or you can check out his website: Jonathan Aldridge Photography. He is the proud father of a doberman, Indy, and is often seen with him biking! My daughter, Alexandra, is 25 and attending Parker Chiropractic College. She is a very dedicated and well organized student. I am very excited that she has chosen my wonderful profession. If interested, Alex is writing a blog, Conquering Chiropractic, about her experience in Chiropractic College. We love being together as often as we can.
When the kids need an adjustment they come by the house, or swing by the office. I feel great knowing that I am able to help them achieve their optimal health. I maintain my health with regular adjustments, taking my supplements, and staying active. Chiropractic is a way of life for people of all ages. I look forward to talking with you and discovering how I can be of service to you. Please feel free to call or e-mail me here at the office. I will be happy to answer your questions and help you take your first step towards better health.
---